High performance regulation

Our experience in regulation allows us to provide some of the most efficient solutions on the market, combining speed and finesse of regulation and allowing our customers to improve and make their process more reliable with productivity gains.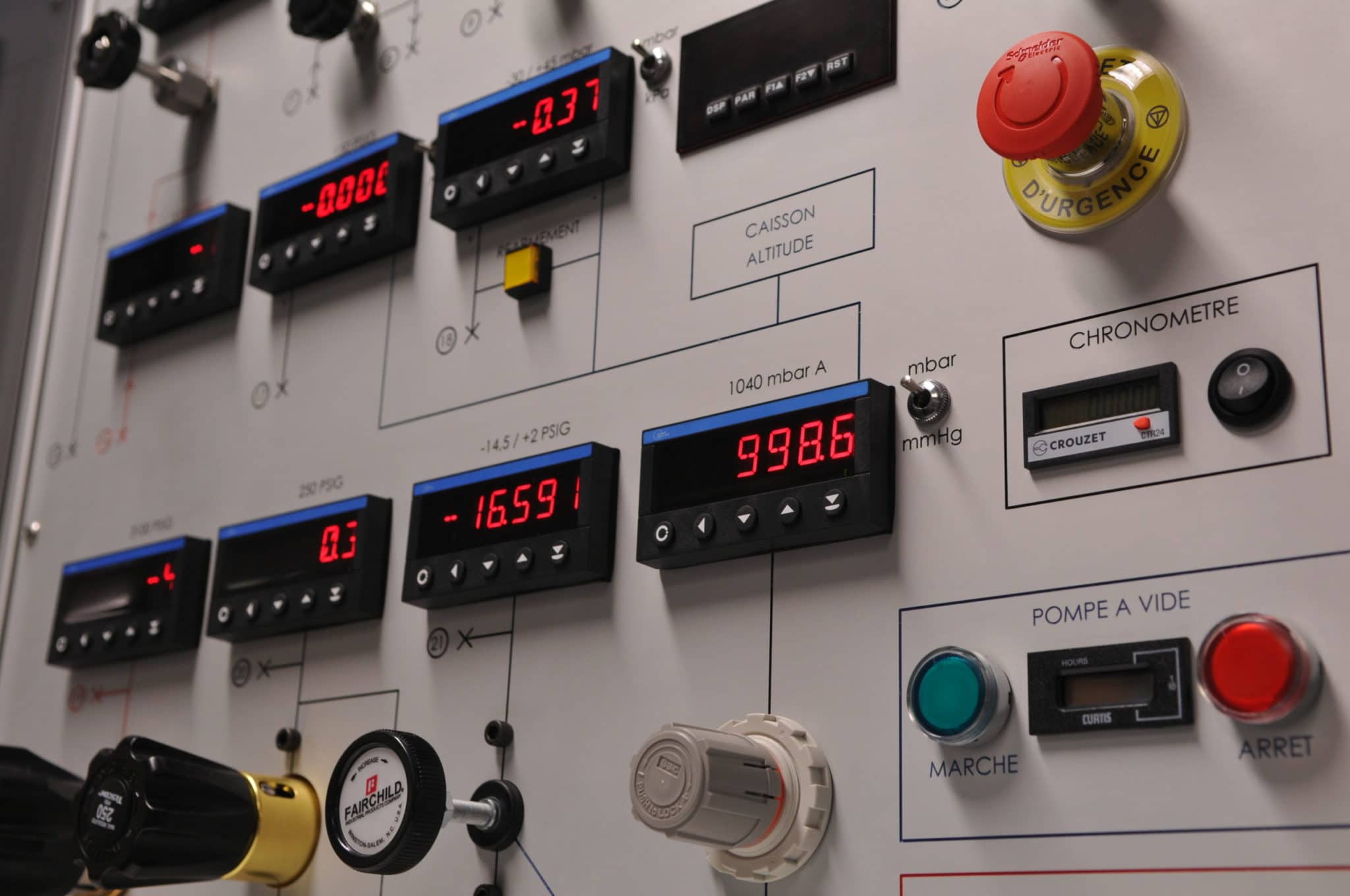 We offer our customers:
Control systems custom-designed according to process constraints (speed, tolerance, stability, test gauge, etc.)
Reactive control-loop, managed by PC or PLC, and specifically parameterized according to the application
Multi-physics applications: pressure, flow, force, temperature etc…
Test bench for metal bellows
This test bench is used to test and qualify aneroid metal bellows by accurately measuring the mechanical deformation of the sensing element under different pressures.
The nature of tests requires a very high degree of finesse and stability in the regulation of pressure and depression on the sensitive element.
To meet these requirements, 2 high-performance distinct regulation systems coupled with standard sensors have enabled us to meet these requirements and significantly improve cycle times and measurement repeatability.
OTHER PRODUCTS RELATED TO THIS SOLUTION
STAY INFORMED (EVENTS, NEWS, ETC.)