Benches for cyclic pressure testing

Our solutions for automatic proof, leak and burst testings enable us to meet our customers' requirements, whether these tests are intended to be performed during development or integrated into the manufacturing process with  demands for productivity.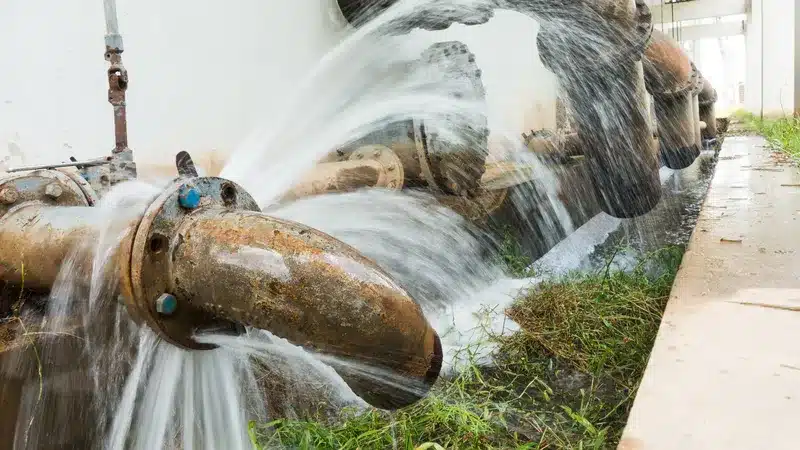 We offer precise and repeatable pressurization systems, whether with gases (air, nitrogen or other) or liquids (oil, water, Skydrol) for pressures up to 1000bar.
These systems are adapted according to the type and volume of the tested parts as well as the test processes of our customers:
Tests in climatic chambers
Immersion of tested parts
Leakage measurement by flowmetry or pressure drop
Compensation of the expansion of the parts
Our systems allow to manage automatically these different tests in a secure way and to record the results (calculation of the leakage level, bursting pressure, expansion of the tested parts).
Proof & Leak Test Bench
This bench is dedicated to OEM or Maintenance wokshops to perform proof, leak and burst test with water and air.
We have integrated on this bench an automatic test pressure generation connected to 4 test lines that can be isolated to measure the tightness of the parts by pressure drop.  An immersion tank equipped with an automated lifting table secures the test area in case of bursting and help locating leaks.

OTHER PRODUCTS RELATED TO THIS SOLUTION
HIGH PERFORMANCE REGULATION

STAY INFORMED (EVENTS, NEWS, ETC.)