Pressure calibration stands

TEI is a supplier of turnkey pressure calibration stands. We do not supply a single controller, but complete solutions ranging from a simple standard pressure system to an automatic bench capable of calibrating several sensors simultaneously, as well as mobile means for itinerant users.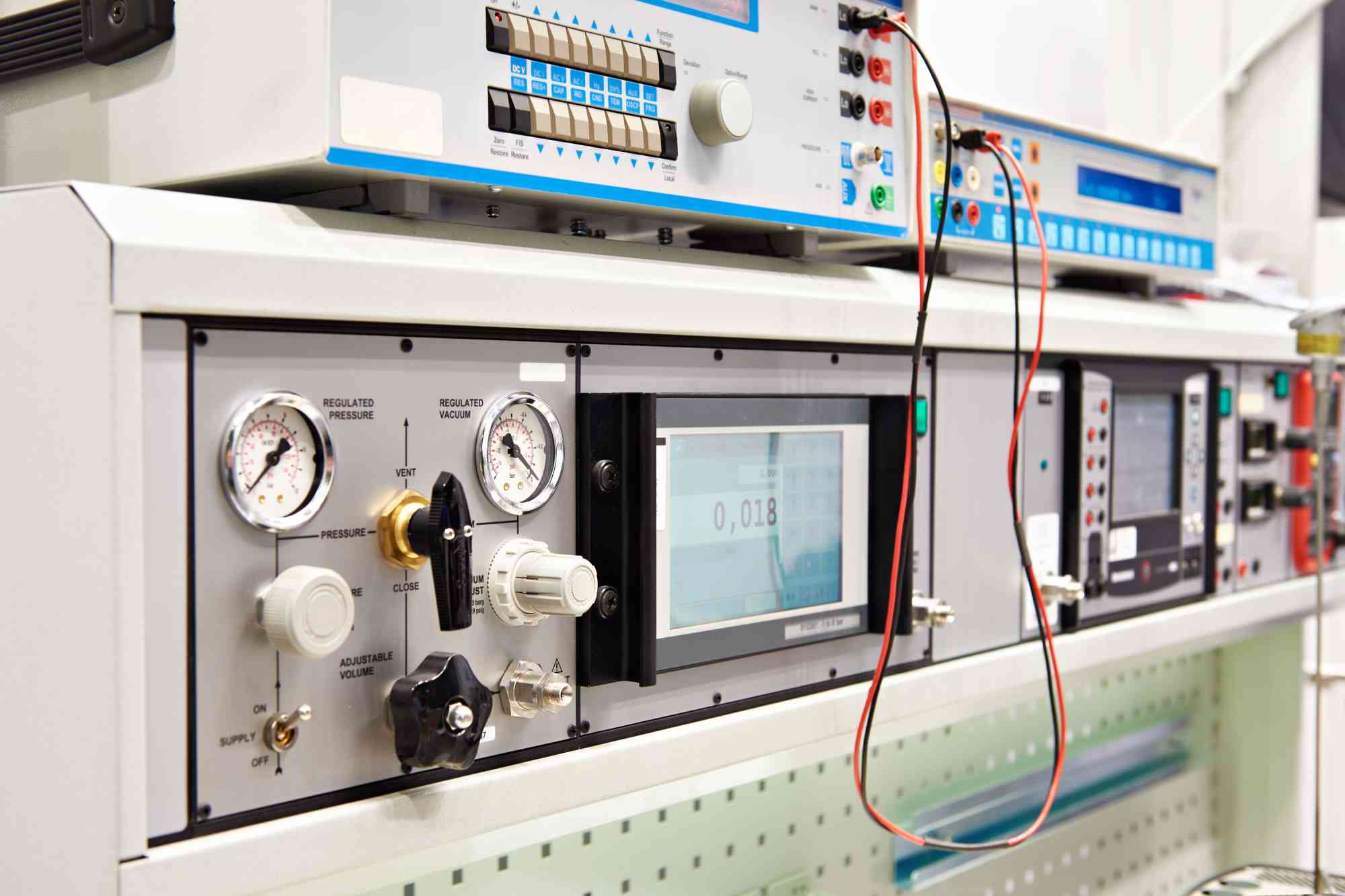 We always start from an analysis of your needs and requirements. We can recommend sensors and standards or integrate the references you have selected.
Our added value consist in:
– advising you with advice to define the most suitable calibration method for your application.
– providing a ready-to-use solution including installation, commissioning and user training
– offering you a user-friendly calibration software, which can be adapted to your needs by our in-house developers
– ensuring the preventive and corrective maintenance of the supplied bench
By choosing our solutions, you are opting for a high-performance solution, adapted to your use and durable.
Do not hesitate to consult us, we have solutions for different types of applications and budgets.
We operate in France and abroad.
Automatic Pressure Calibration Stand
This is a fully automatic calibration bench, allowing several sensors to be checked simultaneously using user-friendly and high-performance software. The measurements are recorded in a database and edited in the form of calibration certificates. This gives you complete traceability of all your measurements. It is possible to associate a climatic chamber to this test bench to control your sensors in pressure and temperature range. By using high-performance pressure controllers, which we optimise using our in-house software, we can guarantee you the best performance on the market.
OTHER PRODUCTS RELATED TO THIS SOLUTION
HIGH PERFORMANCE REGULATION

STAY INFORMED (EVENTS, NEWS, ETC.)